You're not going to survive this life. I'm sure this does not come as a shock to you but what might be shocking is how little the people around you actually know about you. Just because you know your history, where you were born, went to school, childhood friends, hobbies, sports, travel, etc. does not mean that your spouse, children or grandchildren have the faintest clue. Now, many of you will say, like me, my kids have no interest in my history, but oh how wrong we are.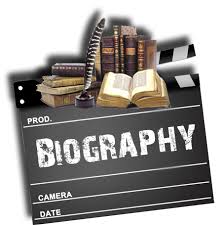 To put this into perspective, what do you know about your father or mother's life story, how about your grandfather or grandmother? Where were they born, where did they go to school or work. Even if you have an idea of those answers, what kind of depth do you have in terms of what their dreams and hopes were? We all want to know where we come from and not just geographically. For most of us, it does not occur to search our roots until we ourselves start to confront our mortality and wouldn't it be nice to be able to pick up an interesting, well thought out and organised biography of a loved one and learn who they were.
Now, let me set your first fear aside – no, you will not need to be a writer. Your second fear – no, you will not need to spend hours of struggle trying to assemble something that no one else is interested in. Over the next few weeks, I am going to put together a very easy format series of questions for you to answer that will result in exactly the kind of history that you would enjoy reading about your own parents and grandparents. By answering a few questions a week, in a short period of time and in an easy to create way, you will produce exactly the kind of biography that will be interesting and informative to help your own family and friends know the real you.
This part is really important: when this series is completed, I will make it available FREE of charge, in a PDF format, to all followers of this website. But you must be a follower to receive this for free. Yes, I will create a book in several formats, including hardcover once I finish and I don't know what the cost will be yet. But, as a follower, you get it free. Now, you probably know other people who should create their own Legacy Bio or whose bio you would like to read. Please forward this to them through Facebook or by sending them an email telling them about this series and why you want them to sign up to this website and create their own Legacy Bio. There are simple buttons on this page to help you do this.  It's easy to get this series sent directly to your email by entering your info in the top right hand corner and you won't miss any sections in the weeks to come.
OK, let's get started: simply grab a notebook and begin answering a few questions.
WHAT IS YOUR NAME?
DO YOU HAVE ANY NICK NAMES?
DID YOU HAVE ANY NICK NAMES AS A KID?
WHICH ONES DID YOU LIKE OR DISLIKE?
DID PEOPLE EVER CALL YOU NAMES YOU WERE HURT BY?
DID YOU EVER CHANGE YOUR NAME – WHAT WAS YOUR OTHER NAME?
HOW DID YOU GET YOUR NAME?
ARE YOU NAMED AFTER SOMEONE – WHO AND WHY?
WHAT NAME WOULD YOU HAVE CHOSEN FOR YOURSELF?
DO YOU THINK NAMES TELL PEOPLE SOMETHING ABOUT YOU – IF SO, WHAT?
And, one more easy section to get your BIO started:
YOUR CURRENT ADDRESS:
PREVIOUS ADDRESSES, CITIES, COUNTRIES AND APPROXIMATE TIME FRAMES:
CURRENT AGE:
HEIGHT:                           WEIGHT:
EYE COLOR:                    HAIR COLOR:
EMAIL:
PHONE:
WEBSITE:
Congratulations. That's it for this week – not so hard was it? You might choose to record this info in an ongoing Word document or some sort of notebook program instead of a hand written format – whatever makes sense for you works. Heck, you may want to create a video and simply use this format as an outline for recording who you are.
If you haven't already, make sure to sign up for the updates by subscribing to this website in the upper right hand corner and pass it along to others who would benefit from creating their own Legacy Bio. See you next time.
And yes, I know that you are creating an AUTObiography but it will be a biography for the people who read about you later and one that you control.