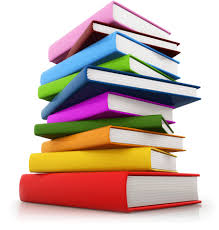 Last week we covered book publishing and compared self publishing to finding a traditional publisher. To find a publisher that will take your book to market and make you a New York Times bestselling author is a daunting task without some very unique elements. As we have noted, traditional publishers are only concerned with how many thousands of copies YOU can sell. In addition, if you land a publishing deal, you will sign over all the rights to your book and this is where the real value lies in having a book on the market. The publisher will decide on your cover, title, distribution avenues, foreign rights distribution, and any movie rights, etc. Sure, they will give you a percentage of compensation (small though it may be) but they OWN your book. If you don't believe me, read a contract before you sign it. Any offers you receive from a publisher will be totally skewed in their favor. Don't let your ego make the decision – use your intelligence to do what's right for you.
Last week, and in my book about how to write a book, we covered the basics of self publishing and informed you about some of the resources available for making that happen. In essence, after writing your book and having it professionally edited, you would need to have a cover created, and learn how to create the layout, upload it, and most importantly, how to market your book. There is a steep learning curve for the first time author and you may be saying, "but I wrote the book, I don't want to become some sort of business guru, I just want to write my next book." There is an incredible alternative now available with some very real benefits that stay with you as an author – full ownership of all the book rights while having a professional, successful publishing organization behind you looking after the essential elements of creating a bestseller. I am going to introduce you to supported self publishing right after this week's
BOOMER TUNE ALERT
With a string of hits in the 1950's, Chuck Berry's distinctive guitar solos and duck walk transformed rock and roll to the point that he was one the first honorees in the Rock and Roll Hall of Fame. Many of his songs have been covered by other performers including "Roll Over Beethoven" by The Beetles. He had a number of legal troubles through his life but without any doubt whatsoever, his influence on rock music changed music for generations. It was not him alone but he was a very powerful influence on the crossover of so-called, "black music" to mainstream.
Chuck Berry
Oct 18, 1926 – March 18, 2017
R.I.P.
Kim Staflund is the publisher at Polished Publishing Group and has created this compelling presentation that you need to read – A Strong Case for Supported Self-Publishing] What Traditional Trade Publishers Don't Want You to Know
Her company will take the work that you rely on a traditional publisher to do for you and let you retain all of the rights. She has done this for a number of bestselling authors and you will find loads of tips, ideas and examples on her website here. She and her team have the resources to take your book out of the bottom drawer of your desk and turn it into a bestselling book in both print and electronic format. If Hollywood comes calling, you retain all the rights and can negotiate on your own behalf instead of giving away those rights to the big publishing house. Lets face it, the reality of publishing is that no matter what you decide to do, YOU are responsible for book sales so why not get paid appropriately for your hard work. Just to let you know, I have not asked for and do not expect any compensation for recommending Polished Publishing Group. I simply think that first time authors should know their options when it comes to getting published and this is a good one.